Self-Care and Yoga Sessions 
Thursday, March 17
12:15 – 1:15 pm, PST
Self-Care and Healing Practices for CDOs in the Time of COVID-19
In this session, Dr. Anneliese Singh explores self-care and healing practices that CDOs can integrate into their everyday personal and professional lives. Dr. Singh provides examples of these practices from liberation movements around the world to help participants integrate sustainability, health, and wellness into their equity and justice leadership during the time of COVID-19. Participant dialogue and experiential learning are included.
Anneliese Singh Bio
Anneliese Singh, PhD, LPC (she/they) serves as Chief Diversity Officer at Tulane University and is a Professor in Social Work with a joint appointment in Psychology. Dr. Singh's research explores the resilience and liberation experiences of queer, trans, and non-binary communities, South Asian counseling and psychology, and social justice and empowerment interventions. Dr. Singh is trained as a counselor and psychologist and integrates healing modalities with equity, diversity, and inclusion work. Dr. Singh is the author of The Racial Healing Handbook: Practical Activities to Help You Challenge Privilege, Confront Systemic Racism and Engage in Collective Healing and The Queer and Trans Resilience Workbook: Skills for Navigating Sexual Orientation and Gender Expression.
Thursday, March 17, and Friday, March 18
6:30 – 7:30 am, PST
JustBriFree Yoga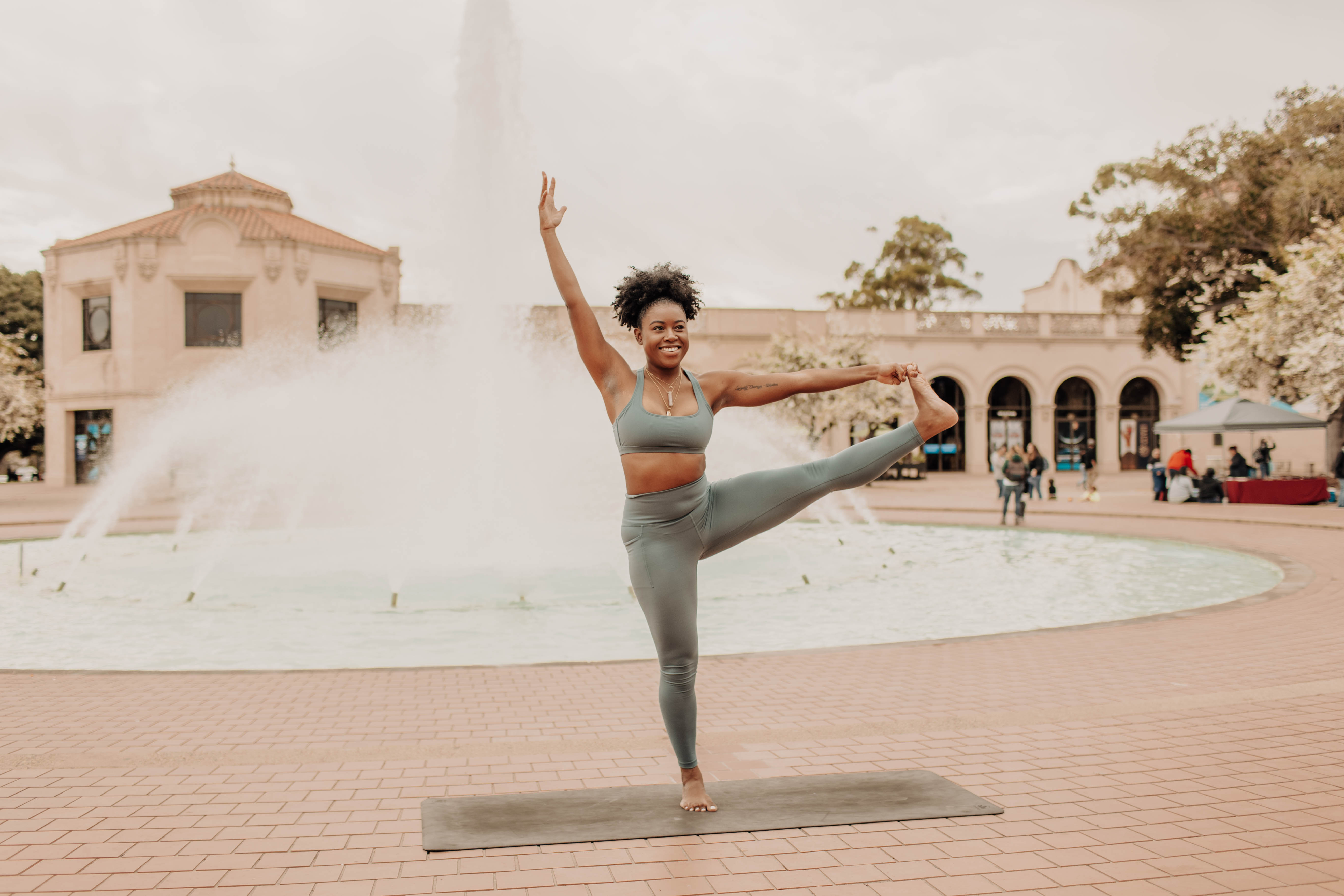 Bri Hamlet, MPH, CHES, RYT-200 (she/her) is a Certified Health Educator and 200-hour Registered Yoga Instructor. Bri came to yoga in 2014 to cope with stress and health concerns. After years of practicing and self-healing, Bri decided to become a yoga instructor and bring yoga to her community in 2018. As a member of both the Black and LGBTQ communities, Bri is invested in holding space for marginalized identities on the mat. Bri has taught hundreds of students both in San Diego and beyond. JustBriFree's work has been highlighted in media such as San Diego Voyager, Glamour, and POPSUGAR. Bri is currently completing an advanced 300-hour yoga teacher training.