NADOHE 2022 Annual Conference 
General Session & Keynote Speakers
---





Macedonio Arteaga, Jr. 

Land Acknowledgement


Mr. Arteaga is a first generation graduate from UCSD. Mr. Arteaga has been part of San Diego Unified School District 18 years, training staff and entire departments on Culturally Relevant Instructional Strategies, Cultural Proficiency, Restorative Practices, and Trauma-Informed Care.  He has a long history of conducting various workshops with community organizations that are working with youth and adults on building community.  Mr. Arteaga is part time Executive Director of Izcalli, a nonprofit organization that has worked with at-risk youth for over 23 years. His work with Izcalli's program focuses on the arts, mentoring, and Restorative circle practices which has reached hundreds of youth, including many distinguished San Diego civic and arts leaders.  He has presented Internationally and at World Conferences on Restorative work specifically working with men of color.  His work has appeared in documentaries in England, Canada and National  PBS.  He is a published poet, playwright, actor and motivational speaker.  He has received National and International awards for the work he has done with adults and young people in San Diego, California.  Recently he was awarded Legacy Artist Fellowship by the California Arts Council. He was given permission by his Native American Elders to run traditional healing, water, marriage  and other ceremonies for the community.  
Thursday, March 17, 2022
8:40 am – 8:50 am, PST
Location: Pacific Ballroom
---









Jelani Cobb

Opening Conference Keynote: The Half-Life of Freedom, Race, and Justice in America Today


Jelani Cobb is a staff writer at The New Yorker, writing on race, history, justice, politics, and democracy, as well as Columbia University's Ira A. Lipman Professor of Journalism. He recently co-edited The Matter of Black Lives, a collection of The New Yorker's most ground-breaking writing on Black history and culture in America, featuring the work of legendary writers like James Baldwin and Toni Morrison. Publishers Weekly writes, "Beyond the stellar prose, what unites these pieces, which range widely in length, tone, and point of view, is James Baldwin's insight, paraphrased by Jelani Cobb, that 'the American future is precisely as bright or as dark as our capacity to grapple with [the legacy of racism].'" Cobb also edited and wrote a new introduction for The Kerner Commission—a historic study of American racism and police violence originally published in 1967 —helping to contextualize it for a new generation. The condensed version of the report, called The Essential Kerner Commision Report, is described as an "essential resource for understanding what Cobb calls the 'chronic national predicament' of racial unrest" (Publishers Weekly).
Thursday, March 17, 2022
9:10 - 10:15 am, PST
Location: Pacific Ballroom
---









Dr. Jonathan Metzl

Moving Beyond "Cultural Competency": Addressing How Structures Produce Health Inequalities


Jonathan Metzl MD, PhD, is an acclaimed physician, psychiatrist, and sociologist who speaks and writes on a range of topics including guns, gun violence, and race, gender, and social justice in healthcare. Dr. Metzl's quest to understand the health implications of "backlash governance" led him across America's heartland where he interviewed a range of everyday Americans. He examined how racial resentment fueled pro-gun laws in Missouri, resistance to the Affordable Care Act in Tennessee, and cuts to schools and social services in Kansas. And he shows these policies' costs: increasing deaths by gun suicide, rising dropout rates, and falling life expectancies. White Americans, Dr. Metzl argues, must reject the racial hierarchies that promise to aid them but in fact lead our nation to demise. Dr. Metzl is the Frederick B. Rentschler II Professor of Sociology and Psychiatry, and the Director of the Center for Medicine, Health, and Society at Vanderbilt University in Nashville, Tennessee. He received his MD from the University of Missouri, MA in humanities/poetics and Psychiatric internship/residency from Stanford University, and PhD in American Culture from University of Michigan, A 2008 Guggenheim fellow, Professor Metzl has written extensively for medical, psychiatric, and popular publications and appears regularly on television and radio.
Friday, March 18, 2022
9:00 – 10:15 am, PST
Location: Pacific Ballroom
---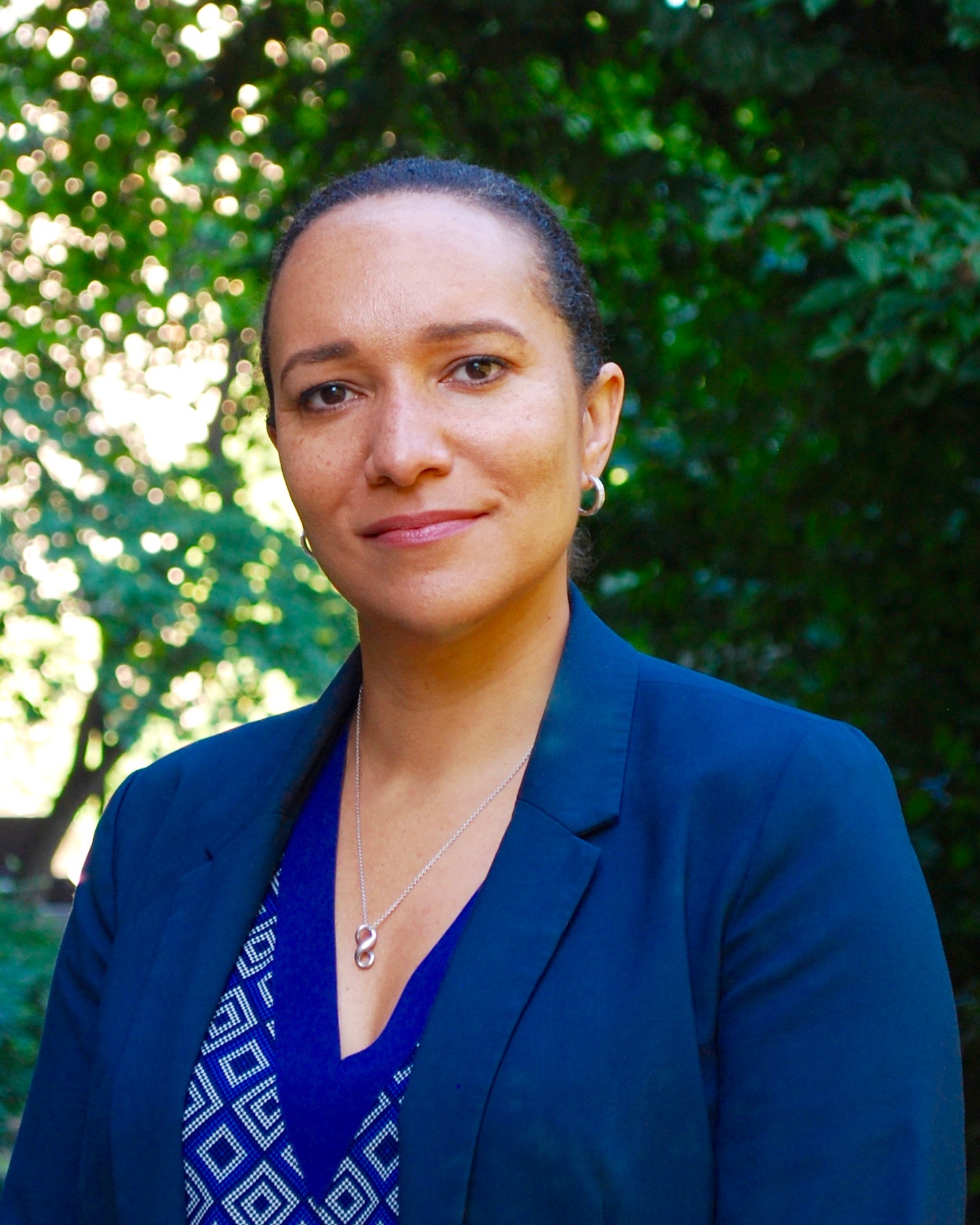 Dr. Tabbye M. Chavous


Academic Diversity Officer Track Keynote
Diversity Leaders in Higher Education: Strategies, Skills and Conditions to Sustain Institutional Change 

Dr. Tabbye Chavous is director of the National Center for Institutional Diversity (NCID), associate dean for diversity, equity, and inclusion for the College of Literature, Science, and the Arts, and a professor of education and psychology at the University of Michigan. She is also a co-founder and principal investigator of the university's Center for the Study of Black Youth in Context. Dr. Chavous' research focuses on positive identity development among Black adolescents and emerging adults; achievement motivation processes — including relationships among students' racial/ethnic, gender, and academic and disciplinary identities; and the impacts of school/campus climates on students' academic, social, and psychological adjustment. Dr. Chavous' recent research projects include National Science Foundation funded studies of contextual risk and resilience factors among underrepresented and racially minoritized undergraduate and graduate students pursuing STEM degrees. Her work also highlights how many racially minoritized students draw on their racial and cultural identities in ways that promote their motivation and persistence, including in settings where they are underrepresented and experience marginalization based on their multiple social identities (race/ethnicity, gender, socioeconomic status, religion, among other identities). In her 22 year faculty career, Dr. Chavous has over 16 years of experience in administrative roles focused on organizational and cultural change. In her current NCID director role, Dr. Chavous works to create, apply, and disseminate research-based models of programming and practice focused on broadening equity, access, and thriving in STEM at student, postdoctoral, and faculty levels.

Friday, March 18, 2022
Time: 1:30 – 2:30 pm, PST
Location: Pacific Ballroom
---














Rosa Clemente

Closing Conference Keynote: Advancing Equity and Anti-Racism Strategies on Campus


Rosa Alicia Clemente is a Black-Puerto Rican woman born and raised in the Bronx, NY. She is an organizer, producer, independent journalist and scholar-activist. In 2008, Clemente made herstory when she became the first Afro/Black-Latina to run for Vice-President of the United States on the Green Party ticket. She and her running mate, Cynthia McKinney are, to this date, the only women of color ticket in U.S. Presidential history However, her influential work neither started nor ended there. A media-maker, Clemente was recently an associate producer on Judas and the Black Messiah, a two-time Oscar-winning film by Shaka King, Charles D. King and Ryan Coogler about the betrayal of Black Panther Chairman Fred Hampton at the hands of FBI informant William O'Neal. Currently completing her PhD at the W.E.B. DuBois Center at the University of Massachusetts Amherst, Clemente's academic work centers national liberation struggles inside the U.S. with a specific focus on the Young Lords Party, the Black Panther Party, Black and brown liberation movements of the '60s and '70s as well as the effects of COINTELPRO (Counterintelligence Program) on such movements. Clemente is also one of her generation's leading scholars on the issues of Afro/Black-Latina/Latino/Latinx identity. In 2020, she created the Black Diasporic Organizing Project, a nonprofit dedicated to combating anti-Blackness within the wider Latina, Latino and Latinx community


Saturday, March 19, 2022
10:30 – 11:45 am, PST
Location: Pacific Ballroom