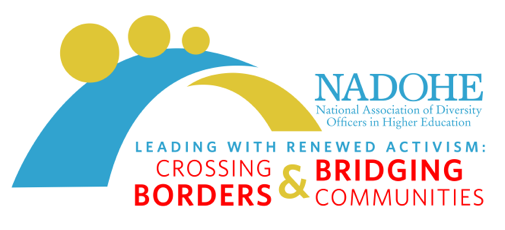 2020 NADOHE Annual Conference
March 12-14, 2020
San Diego, CA

On Saturday you received an email from me of our decision to proceed with the conference. Please understand that this decision was made taking into consideration the most up-to-date information from the CDC and the World Health Organization who do not limit travelling within the US or specifically the San Diego, California area and we continue to track information on COVID-19-Coronavirus, and it is our understanding that the California state public health officials categorize COVID-19 as low.

While we are choosing to proceed with the conference, individuals must make the decision to attend based on your individual circumstances and what is most comfortable for you. We encourage you to stay informed with the WHO and CDC as well. The conference planning committee is committed to providing a safe and healthy space for professional development and community building.

In consultation with the Board of Directors, we have revised our registration cancellation policy to provide for those who cancel to have their registration fees apply to the 2021 annual conference.

For those who choose to attend, as noted previously, we are following CDC guidance and working with the Intercontinental Hotel management to ensure increased safety measures for conference attendees. (See full message below.) As you may be aware, the NADOHE Board of Directors have an obligation to ensure the best outcomes regarding this particular challenge as well as a duty to exercise members' best interest balanced with fiduciary responsibility to ensure the well being of our membership as well as the organization. Therefore, in light of NADOHE's contractual obligations and liabilities, and the membership benefits from the national annual conference, and in light of the fact that there are no restrictions to large-scale gatherings in San Diego County due to COVID-19, we are committed to holding the conference as planned this coming week. Please note that if there are further developments and/or conditions that warrant revisiting the decision to continue to hold the conference, members will be notified immediately. We look forward to seeing many of you soon in San Diego, CA, at the 2020 NADOHE Annual Conference. Please see the following updates below.

COVID-19 
NADOHE continues to monitor the risk assessment information provided by the Centers for Disease Control and Prevention and will keep you informed should anything change unexpectedly. At this point, there is no CDC guidance about limiting travel within the United States or limiting public gatherings anywhere in the country. As noted, we do understand that certain institutions are barring travel even within the US and as a result we have made adjustments to our registration cancellation policy. 

Hotel and Conference Hygiene Etiquette
We are working with the conference hotel to maximize heightened levels of cleanliness. 
They have provided the following information regarding increased safety measures.
Common Hotel Areas Cleaned Multiple Times a Day-including (but not limited to):Restrooms, Counterspace / Front Desk, Elevator Buttons, High "Touch" Areas
NADOHE will be providing hand sanitizer to all registrants and disinfectant wipes will be placed throughout the conference meeting space.
Remaining vigilant in preventing the spread of communicable illnesses - including COVID-19, the flu, and the common cold - is critical. Protect yourself and others through daily preventative actions: 
Wash your hands often with soap and water for at least 20 seconds. If soap and water are not available, use an alcohol-based hand sanitizer with at least 60% alcohol content.

Avoid touching your face, eyes, nose, and mouth with unwashed hands.

Avoid close contact with people who are sick.

Stay home when you are sick.

Cover your cough or sneeze with a tissue, then throw the tissue in the trash.

Clean and disinfect frequently touched objects and surfaces.
All conference attendees are encouraged to take common-sense precautions following the CDC guidelines which can be found here.  During the meeting, we will ask attendees to fist-bump or elbow-bump or use other non-contact and culturally-sensitive greetings rather than hugs and handshakes.
The CDC emphasizes that standard infection control measures are the best way to avoid any respiratory disease, including COVID-19. Here are links to resources with more information:
https://www.sandiegocounty.gov/coronavirus/
https://www.who.int/emergencies/diseases/novel-coronavirus-2019
https://www.cdc.gov/coronavirus/2019-ncov/index.html
Hotel Availability
If you are looking to stay at the conference hotel, there may now be rooms available. For more information, following is the Intercontinental Hotel contact information: 
Intercontinental Hotel 
901 Bayfront Court
San Diego, CA 92101
609-501-9400
Website 

NADOHE Registration Desk Hours
As a reminder, registration will be open as follows. You can pick up your materials here.
 
Wednesday - Friday, March 11 to 13
Pacific Foyer
7:30 am - 5:30 pm
 
Saturday, March 14
Pacific Foyer
7:30 am - 12:00 pm
Conference Refund Policy
We understand and respect that some people and/or their institutions may choose to make a determination which might prevent conference attendance. The policy on conference registration fees stands as is which includes a refund for those that cancel before February 14, with a charge of $150 cancellation fee.  No refunds after February 14 will be provided. HOWEVER, as noted above, registration fees will be applied to the 2021 annual conference.
We will be in touch after the conference, with more information. Please allow 2 - 3 weeks for a response.

Archie W. Ervin
President, NADOHE